Social Sciences Department Newsletter - 2019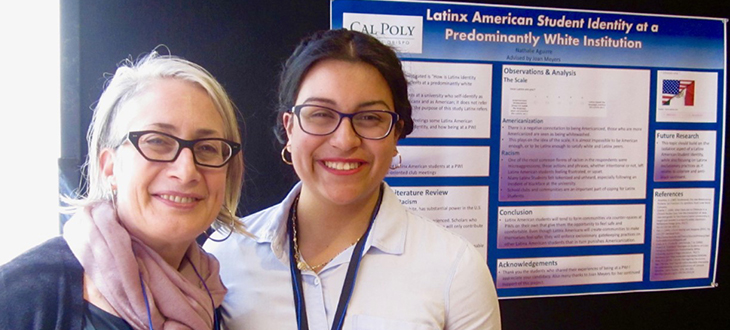 News
Anthropology and Geography Senior Wins First Place at CSU Research Competition
Anthropology and geography senior Torrey Sanseverino won first place for her research presentation at the 33rd Annual CSU Research Competition in Fullerton, California.   
Expanded Opportunities for Learn by Doing
Thanks to substantial donations from two anonymous donors and PG&E, the Social Sciences Department was able to award over $9,000 to support student projects emphasizing Cal Poly's Learn by Doing philosophy in 2018-19.  
Read more about projects supported by the Learn by Doing Fund
Department Welcomes Two New Faculty
Meet Dr. Andrew Fricker and Dr. Martine Lappé, new faculty in the Social Sciences Department.  
Faculty Activities
Beginning fall 2019, the department will welcome a new chair for the first time in 12 years! 
Letters from the Field
Social Sciences Department alumni Petyon Cherry, Maddie Noet and Maddy Hosick talk about their post-graduate careers.  
Faculty Awards
Several Social Sciences Department faculty were recognized for their incredible achievements.  
Related Content