Social Sciences Department Newsletter - Fall 2014
News
LETTER FROM THE CHAIR
Welcome to the new electronic version of the Social Sciences Department newsletter! On these pages, you can see some of the exciting work by faculty and students in our busy department.  
GOT THE INTERNSHIP!
A dispatch from a 2014 alumna, Emily Neavitt, who was selected for an internship with the Clinton Foundation in New York. 
SOCIOLOGY PROFESSOR WORKS WITH U.N. TO BUILD AWARENESS OF DISASTER ISSUES
Sociology Professor Ryan Alaniz — who joined the department in 2012 — is involved with the United Nations, creating ideas that go beyond theory to save lives in disaster situations.
NOTES FROM ALUMNI
Updates from some of our alumni, near and far, recent and not so recent!
LEWIS RECOGNIZED AS OUTSTANDING TEACHER
In June, Jennifer Lewis Ph.D., received the Outstanding Career Achievement in Teaching by a Lecturer award from the College of Liberal Arts.
FACULTY ACTIVE IN STUDY ABROAD PROGRAMS
To foster the department's emphasis on cross-cultural study in its majors, Social Sciences faculty members have been active with Cal Poly's International Programs. This summer three faculty traveled to different corners of the globe.
STUDENTS WORK TO GIVE BACK WHILE STUDYING ABROAD
For the past eight years, Cal Poly students have been installing clean burning stoves in indigenous communities through the service component of the Peru study abroad program.
STUDENTS, FACULTY, ADVISORY BOARD CONTRIBUTE TO EIGHTH ANNUAL CAREER FAIR
Organized by seven students under the supervision of Professor Stacey Rucas, the Eighth Annual Social Sciences Career Exploration Day was held on May 1.
STUDENTS CONTINUE FIELD RESEARCH IN FIJI
Four anthropology and geography students accompanied Professor Dawn Neill to Fiji to conduct an undergraduate research project this summer.
Anthropology and geography major Troy Lawson placed first for his historic mapping of San Luis Obispo, at the California Geographical Society's annual meeting in Los Angeles in April.
FACULTY ACTIVITIES
Our faculty had a busy year of research, publishing chapters, books and journal articles, as well as participating in study abroad projects and more.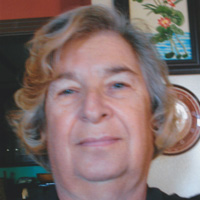 IN REMEMBRANCE: BARBARA LYNNE ROWLAND MORI (1946-2012)
We take this opportunity to remember Dr. Barbara Mori, former chair of the Cal Poly Social Sciences Department, who passed away in 2012.
Related Content