In Memorial
In Memorial: Dr. John McKinstry
On Tuesday, November 12th, 2019, John Arthur McKinstry, retired professor of Cal Poly SLO, passed away peacefully at age 84 surrounded by his family.
John was born in Marion, Ohio where he excelled in high school as a baseball and football player. In fact, upon graduating, he signed on with the Braves minor league baseball team for whom he played for several years. Thereafter, he started at Santa Monica City College and finished his undergraduate degree at UCLA. It was at UCLA that he discovered his love and interest in studying sociology and went on to obtain his PhD at USC in order to be able to teach and share his passion.
John moved to San Luis Obispo in 1968, where he built his remarkable teaching career at Cal Poly and formed his loving family. At Cal Poly, John specialized in teaching Asian cultures, with a particular emphasis on Japan. He met Asako in 1979, and they married in December 1981. John published his first anthropology book, Jinsei Annai, with Asako in 1991. He went on to publish two other books, Who Rules Japan? and Japanese Society and History, with colleague Harold Kerbo and has also published many articles and essays. John has additionally been honored with three Fulbright grants to teach in Japan and Bulgaria, where he was able to share his experience with his family. Even several years past retirement, he was invited to continue teaching because of high popularity among students and colleagues. Still after finishing teaching at Cal Poly, John volunteered to teach regularly with Lifelong Learners of the Central Coast, where many frequented and enjoyed his sociology classes.
---
In Memorial: Dr. Teresa Downing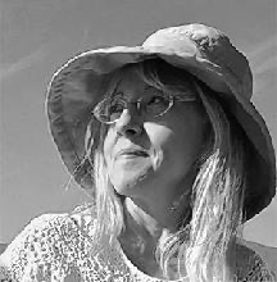 Dr. Teresa Marie "Terri" Of Springfield, Ohio, 59, passed peacefully in the presence of her children on February 16, 2020 in Dayton, OH. She was born January 1, 1961, in Springfield, OH. After earning an undergraduate degree from Wright State and University of Kentucky, she taught English in Okayama, Japan and met her children's father, Masahiro Tsushima there. They moved to Seattle, Washington in 1988, then Pullman, Washington in 1989, where Teresa obtained her PhD is sociology at Washington State University. As a professor at Iowa State University and then at California Polytechnical State University, Teresa fought human trafficking in Iowa, taught her students social activism, and fought poverty in her community. Teresa loved reading, singing, nature, and spending time with loved ones. Read more here.
Related Content